Trilha Sonora de "Toy Story 4" apresenta duas novas canções
A pré-venda da trilha-sonora começa hoje (5) e estará disponível a partir do dia 21 de junho
Créditos: Divulgação/Disney Pixar
Woody, Buzz e toda a turma estão de volta em Toy Story 4, nova animação da Disney•Pixar. Acompanhando o filme está o álbum da trilha sonora da Walt Disney Records com o compositor, arranjador e ganhador do Oscar®, Randy Newman. A trilha sonora traz duas novas músicas, "Seu Destino" e "The Ballad of the Lonesome Cowboy." A versão final de "The Ballad of the Lonesome Cowboy" é interpretada pelo vencedor do Grammy, o músico Chris Stapleton. A trilha sonora estará disponível na Walt Disney Records a partir de 21 de junho, na sexta-feira da semana de lançamento do filme nos cinemas do Brasil.
Os filmes "Toy Story" são amados em todo o mundo por seus personagens cativantes, histórias extraordinárias, visuais impressionantes e a música de Randy Newman. O compositor e arranjador está por trás de canções como "Amigo Estou Aqui", "Coisas Estranhas", "Quando Eu Era Amada" e "Para Sempre Unidos", esta última lhe lhe rendeu um Oscar® de melhor música original em 2010. "Sua música define esses filmes", disse o diretor Josh Cooley, "não posso imaginar fazer um quarto filme sem Randy Newman".
Newman disse: "Eu tenho muito carinho por esses filmes, e foi bom estar de volta a esse universo novamente". Segundo Newman, "Toy Story 4" – como seus antecessores – tem grande profundidade emocional. "Coisas importantes estão acontecendo com as pessoas que amamos", disse ele. "Há muita ação, mas há muitas coisas mais profundidade. Esse novo filme teve muitas oportunidades de fazer coisas com ainda mais profundidade emocional – mas sem exageros".
Newman escreveu duas novas músicas no filme, incluindo "Seu Destino" que é sobre o Garfinho, projeto de artesanato da pequena Bonnie que virou brinquedo. "Ele coloca na cabeça que é descartável, então ele continua tentando se jogar na lata de lixo", disse Newman. "E Woody se encarregou de impedi-lo de fazer isso".
"The Ballad of the Lonesome Cowboy" foi escrita a partir da perspectiva de Woody. Newman disse: "Woody se sente como um caubói solitário até que alguém vem e muda seu destino". Newman estava animado para ouvir Chris Stapleton gravar a versão da música dos créditos finais e sentiu que ele iria dar vida aos sentimentos de Woody. "Chris Stapleton fez um ótimo trabalho nesta música".
Stapleton disse: "Para mim, o que fez com que os filmes de 'Toy Story' se sustentassem ao longo do tempo foi a força das histórias, das músicas e dos personagens. Há algo para as pessoas de todas as idades se divertirem com "Toy Story". É uma enorme honra cantar uma música de Randy Newman no que é, sem dúvida, uma das franquias de animação mais icônicas da história".
A trilha sonora original do filme Toy Story 4 já está disponível para pré-venda física. "The Ballad of the Lonesome Cowboy" interpretada por Chris Stapleton está disponível em serviços de streaming e download.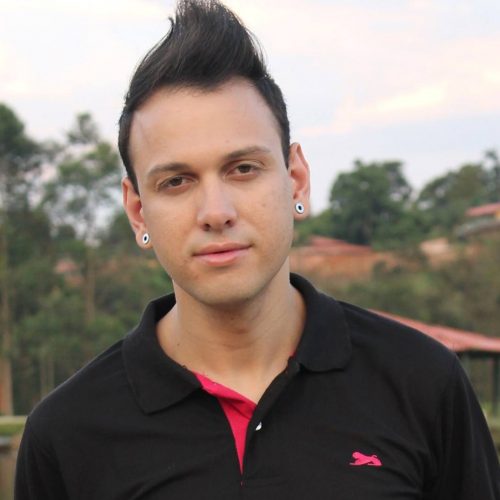 Rodrigo Bueno
Fotógrafo formado pela Escola de Fotografia Foto Conceito, já cobriu cerca de 2 mil shows nacionais e internacionais, além de eventos exclusivos como coletivas de imprensa e pré-estreias. Também é Executivo de Negócios, Jornalista, Web Design, Criador e editor de conteúdo de redes sociais.