Jazzmeia Horn se apresenta no Teatro Bradesco
Crédito: Jacob Blickenstaff
Indicada ao Grammy de "Melhor Álbum Vocal de Jazz", a jovem vocalista Jazzmeia Horn, grande estrela do jazz mundial na atualidade, chega ao Brasil para finalmente mostrar seu talento ímpar.
A artista confirmou apresentação de estreia no país, no próximo dia 10 de outubro, às 21h, no palco do Teatro Bradesco, em São Paulo. Os ingressos custam a partir de R$ 25,00 (valor promocional) e continuam à venda aqui. 
Jazzmeia é uma digna sucessora de nomes como Sarah Vaughan, Abbey Lincoln e Betty Carter. O sucesso bateu em sua porta, quando venceu o Concurso Internacional Thelonius Monk em 2015 e o Concurso Internacional Sarah Vaughan, em 2013.
De lá para cá, sua carreira cresceu, agregou maturidade vocal à sua arte e uma confiança que fazem dela um fenômeno raro no cenário do jazz.
Com o apoio da família, a cantora natural de Dallas mudou-se para Nova York em 2009, em busca da vida cultural, da tradição jazzística da cidade e logo foi considerada como um diamante. Lá levou quatro anos aperfeiçoando sua arte e se entrosando com músicos dos mais prestigiados do gênero, alguns dos quais integram hoje seu conjunto.
O debut álbum "A Social Call" foi lançado pelo selo Prestige, da Concord, foi um sucesso absoluto de público e crítica e valeu a Jazzmeia Horn sua primeira indicação para o Prêmio Grammy na categoria "Melhor Álbum Vocal de Jazz". Com sua mensagem inspirada, vocais fluidos e interpretações lapidares, A Social Call traz tudo o que se pode esperar de uma vocalista brilhante e absoluta no controle de seus recursos vocais.
Não muito depois, quando ela começou a atuar como vocalista dos músicos Winard Harper, Junior Mance, Billy Harper, Lincoln Center Alumni Vincent Gardner, Delfeayo Marsalis, Mike LeDonne, Peter Bernstein, Johnny O'Neal, Vincent Herring, Kirk Lightsey, Frank Wess e Ellis Marsalis.
O Jazzmeia começou então a aparecer em festivais de jazz famosos do mundo e em clubes de jazz lendários, como Lenox Lounge, Bill's Place, The Apollo, The Blue Note, Dizzy's Jazz Club Coca­Cola, Minton's, The Jazz Standard, Smalls Jazz Club, Zinc, Jazz Gallery, Birdland e The New Jersey Performing Arts Center.
Seus prêmios incluem Downbeat Student Music Award Recipient 2008 e 2009, Best Vocal Jazz Soloist Winner 2010, The 2013 Betty Carter Jazz Ahead Program no The Kennedy Center­Washington D.C., Prêmio Revelação no 2012 Sarah Vaughan International Vocal Jazz Competition, finalista do Mid­Atlantic Jazz Vocal Competition 2014, 16th Annual Central Brooklyn Jazz Consortium's Young Lioness Award e indicada ao Grammy 2018 como Melhor Álbum Vocal de Jazz.
JAZZMEIA HORN
10 de outubro de 2019
Quinta-feira, às 21h
Teatro Bradesco  (Rua Palestra Itália, 500 – Bourbon Shopping São Paulo  – Perdizes) Duração: 90 min
Classificação etária: LIVRE
Acesse o site do Teatro Bradesco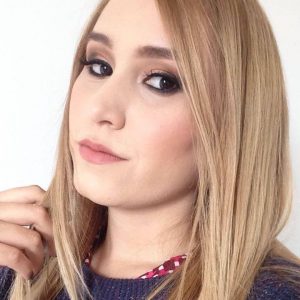 Jaqueline Gomes
Jornalista graduada pela Universidade Nove de Julho, é especialista em Jornalismo Cultural, Assessoria de Imprensa e Mídias Sociais. Trabalha na área de comunicação desde 2010. Fundadora do Site Acesso Cultural, sempre quis desenvolver um veículo onde pudesse noticiar o que acontece de novidade no meio do entretenimento cultural. Apaixonada por shows de rock, livros, filmes, séries e animais.