Chicago: Da nossa casa para a sua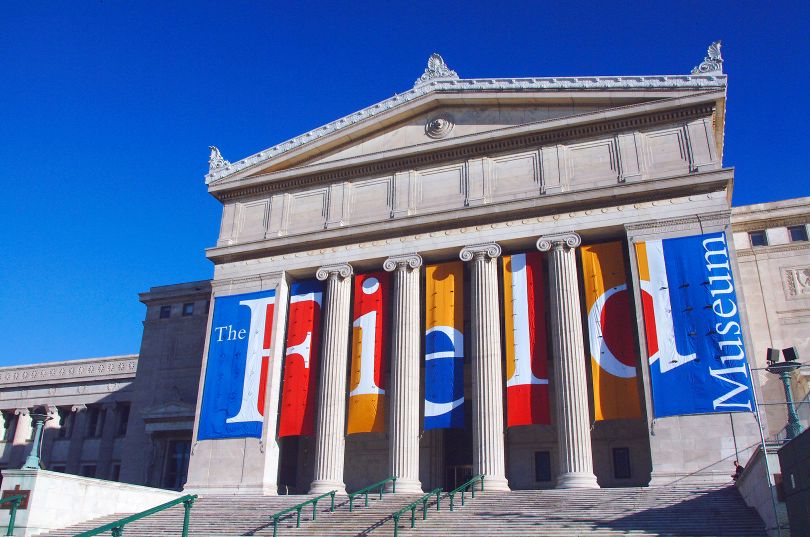 Créditos: Divulgação
Chicago é conhecida pelo espírito resiliente e acolhedor, moldado por nosso lugar no coração dos Estados Unidos. Somos a cidade que te faz se sentir em casa, não importa onde você esteja. Enquanto todos continuamos a fazer uma pausa, convidamos você a se conectar e conhecer nossa cidade – por meio de passeios virtuais em nossos imersivos museus e atrações. Quando for a hora certa, esperamos recebê-lo calorosamente em Chicago.
TOURS VIRTUAIS E EXPERIÊNCIAS DIGITAIS
Com o Google Arts & Culture, visitantes virtuais podem percorrer os corredores de muitos museus de Chicago no conforto de sua casa. Alguns dos museus e atrações incluem: Adler Planetarium, The Art Institute of Chicago, DuSable Museum of African American History, Field Museum, Shedd Aquarium, Peggy Notebaert Nature Museum, Chicago History Museum, National Museum of Mexican Art, Oriental Institute Museum, e IIT Institute of Design.
ARQUITETURA
A área de Chicagoland abriga a maior coleção de estruturas projetadas por Frank Lloyd Wright no mundo. É aqui que você encontra algumas das obras mais influentes do arquiteto icônico, incluindo dois locais que são Patrimônio Mundial da UNESCO – o Unity Temple de Oak Park e a Frederick C. Robie House no Hyde Park. Dê uma olhada no interior com estes passeios em vídeos:
MUSEUS
O Art Institute of Chicago é conhecido por sua impressionante coleção, que inclui algumas das pinturas mais famosas do planeta. E mais de 40.000 de suas obras foram digitalizadas em alta resolução, para que você possa explorá-las no conforto de sua própria casa. Um bom lugar para começar é com algumas das obras essenciais do museu – aumente o zoom para ver cada ponto minúsculo em um domingo no La Grande Jatte ou admire as pinceladas de Monet. Veja a coleção digital e explore mais maneiras de visitar virtualmente aqui.
O Adler Planetarium é o primeiro planetário da América e se tornou um líder reconhecido em educação espacial. Leve o laboratório para o seu pequeno cientista e desperte curiosidade e incentive a exploração com a série de vídeos Let's Do Science. Projetados para famílias e educadores, esses envolventes experimentos em casa usam materiais domésticos para atividades científicas práticas e divertidas. As experiências variam de flutuar um ovo na água até a construção de uma lâmpada da era espacial e muito mais.
O Chicago History Museum é um local de aprendizado, descoberta, criatividade e, é claro, história. Conheça a rica história de Chicago com todo o portal de exposições on-line do Museu de História de Chicago, que apresenta uma visão fascinante do passado de nossa cidade. Aprenda sobre o Great Chicago Fire, a vida de Abraham Lincoln, e a evolução da cena culinária de Chicago. Uma de suas experiências digitais mais bacanas é o Chicago θθ Project, que oferece experiências gratuitas de realidade virtual para definir momentos de Chicago como o SS Eastland Disaster e a Feira Mundial de 1933. Explore as exposições online.
O Field Museum é uma instituição reverenciada de Chicago e um dos grandes museus de história natural do mundo. Em casa, envie uma mensagem para Máximo, o titanossauro do museu, por meio de bate-papo ou mensagem de texto on-line. Você pode perguntar ao titanossauro amigável do Field Museum como era a vida durante o período cretáceo, como ele chegou ao museu e até sua cor favorita ou o que ele gosta de comer. Envie uma mensagem para Máximo usando o botão nesta página ou envie uma mensagem de texto para ele em 70221.
Esta joia escondida, localizada no campus da Universidade de Chicago, abriga um tesouro de artefatos dos dias mais antigos do Egito, Pérsia, Mesopotâmia, Síria e além. O tour virtual do Oriental Institute permite explorar muitos dos objetos descobertos durante suas escavações, desde a cerâmica antiga até uma estátua maciça do rei Tut. Faça o tour virtual.
O Museum of Contemporary Photography é o principal museu de arte universitário do mundo dedicado à fotografia. Localizado no campus Loop do Columbia College Chicago, o museu abriga mais de 15.000 objetos de mais de 1.500 artistas. Suas coleções digitais exibem fotografias da coleção permanente do MoCP que foram selecionadas por artistas, curadores e estudantes. Veja aqui as exposições digitais do museu.
O National Hellenic Museum, lar da maior coleção de artefatos gregos-americanos do mundo, oferece um museu digital gratuito. O museu digital é o lar de mais de 20.000 artefatos, fotos, jornais históricos e livros, além de mais de 450 histórias orais gravadas. Veja aqui a coleção e os arquivos.
O National Museum of Mexican Art é o lar de uma das maiores coleções de arte mexicana do país, composta por curadores e especialistas apaixonados pela arte mexicana. Os funcionários do museu e suas famílias estão encontrando maneiras criativas de se manter ocupado e entretido com as atividades domésticas. Veja aqui algumas de suas atividades favoritas para desfrutar durante esse período.
Quer saber mais sobre os Guias? Clique aqui!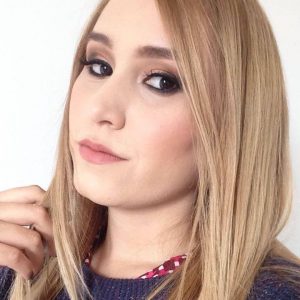 Jaqueline Gomes
Jornalista graduada pela Universidade Nove de Julho, é especialista em Jornalismo Cultural, Assessoria de Imprensa e Mídias Sociais. Trabalha na área de comunicação desde 2010. Fundadora do Site Acesso Cultural, sempre quis desenvolver um veículo onde pudesse noticiar o que acontece de novidade no meio do entretenimento cultural. Apaixonada por shows de rock, livros, filmes, séries e animais.