Conheça a Nova Zelândia em filmes, livros e receitas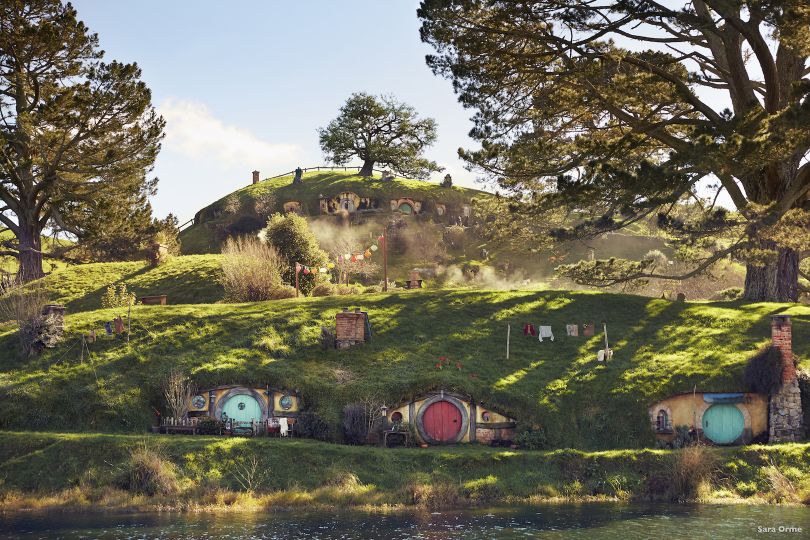 Créditos: Sara Orme
Um país repleto de histórias, cultura, curiosidades e atrações que chamam a atenção de qualquer um que se interesse por viagens e descobertas. A Nova Zelândia abriga uma diversidade enorme de paisagens exuberantes, monumentos e natureza de sobra, além de ser um país com uma rica variedade de ingredientes naturais que podem se tornar deliciosas receitas.
Enquanto as fronteiras ainda estão fechadas, dá tempo de conhecer melhor esse incrível país assistindo a filmes que se passam lá, lendo livros que contam as histórias da Nova Zelândia, e testando novas receitas típicas. Confira abaixo!
Filmes que se passam na Nova Zelândia:
Crônicas de Nárnia – A península Coromandel, que fica a leste de Auckland e do Golfo de Hauraki, serviu como cenário de cenas em que os irmãos Pevensie deram os primeiros passos de volta para Nárnia, e encontraram a Cathedral Cove.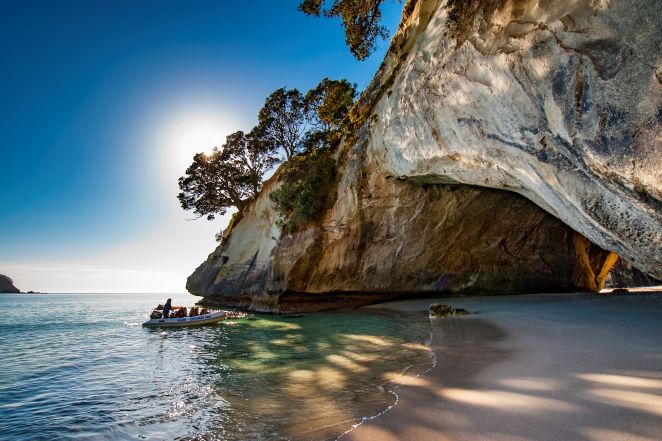 Trilogia O Senhor dos Anéis e O Hobbit – Mais de 150 locações pelo país serviram de cenário para as duas trilogias baseadas nas obras de JRR Tolkien. Mas a mais famosa certamente é o set de filmagens Hobbiton, uma fazenda particular na Ilha Norte da Nova Zelândia, em Waikato, uma bela região de colinas que foi transformada para o filme e tornou-se uma atração turística única para os amantes das aventuras da Terra Média.
O Último Samurai – Grande parte da filmagem foi centrada nas colinas do Uruti Valley, em Taranaki. Lá fica o Mount Taranaki, a montanha mais escalada da Nova Zelândia, que foi transformado no Mount Fujiyama para o filme. Além disso, as cenas de batalha e passeios a cavalo foram filmadas no Lake Mangamahoe, que fica em Taranaki, um lago cercado por floresta densa, com várias opções de trilhas até os mirantes fora da cidade.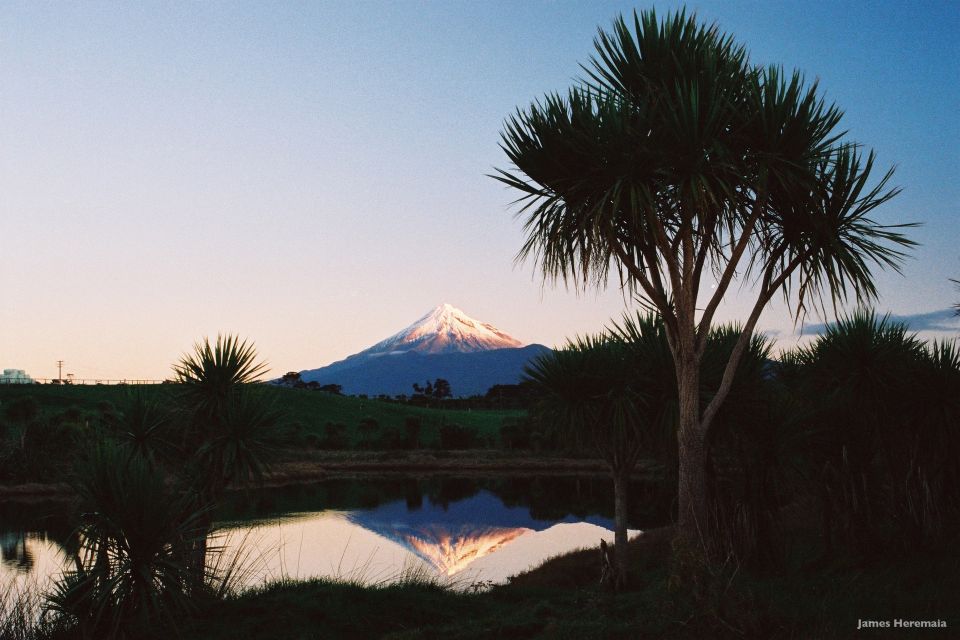 X-Men Origens – Wolverine – Nem o mutante com garras de adamantium escapou dos encantos das paisagens neozelandesas. Algumas cenas foram filmadas em Paradise, um lugar pitoresco no final de Queenstown – a estrada Glenorchy na região dos Lagos do Sul. No filme podem ser vistas as belezas das paisagens locais, como a majestosa cadeia de montanhas sulinas e belos lagos.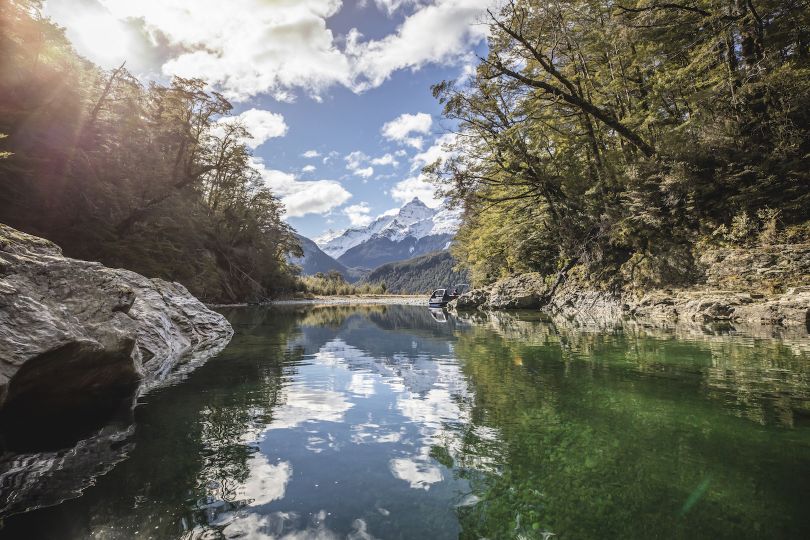 O Piano – O filme, que tem a Nova Zelândia como principal cenário, se passa nas praias da Costa Oeste de Auckland e uma das cenas foi filmada na bela praia de Karekare, quando a personagem principal, Ada, e sua filha desembarcam. Outra famosa cena também foi gravada na praia de Waitakere Ranges.
Amor em Obras – Produção da Netflix, a comédia romântica conta a história de uma executiva de São Francisco (EUA) que ganha uma pousada na Nova Zelândia e deixa a vida na cidade grande para reformar a propriedade. Claro que, para isso, ela conta com a ajuda de um empreiteiro bonitão.
Livros para conhecer um pouco mais da Nova Zelândia:
A Encantadora de Baleias – O romance do escritor Witi Ihimaera, o primeiro maori a ser publicado, conta a história de uma menina maori que luta para cumprir um destino de salvar baleias encalhadas, querendo provar seu amor, liderança e destino. O livro é escrito sob a perspectiva maori e o autor cria realidades imaginativas para seus leitores, retiradas de experiência autobiográfica. Também virou um filme de sucesso.
A Sétima Morte – Livro de ficção policial escrito por Paul Clave, a história se passa em Christchurch, cidade natal do autor. O livro teve seus direitos vendidos para adaptação ao cinema e será uma produção europeia. Conta a história de Joe, um homem que passa seus dias dividido entre um emprego diurno em uma delegacia de polícia e atividades noturnas bastante peculiares. Ele vive isolado em seu mundo e decide ajudar a cidade que está aterrorizada por um serial killer, e sai em busca do assassino, para que ele seja finalmente punido.
The Bone People – Ainda sem tradução em português, o livro foi escrito por Keri Hulmes, autora filha de pai anglo-escocês e mãe maori. O romance descreve a descreve a vida na laguna de Okarito, na costa da Ilha do Sul neozelandesa, onde ela viveu durante muitos anos, mostrando a convivência entre o povo maori e os pakeha, habitantes brancos da Nova Zelândia.
Pratos e ingredientes neozelandeses:
Frutos do Mar – A Nova Zelândia é famosa por alguns frutos do mar maravilhosos. Os mexilhões de lábio verde de Marlborough são mundialmente famosos e conhecidos por seus benefícios para a saúde, incluindo alívio da artrite. Os neozelandeses sugerem apreciá-los com uma taça de vinho Sauvignon Blanc.
Cordeiro assado – Suculento e macio, o cordeiro assado é um dos pratos prediletos dos neozelandeses. O cordeiro da Nova Zelândia é uma das principais carnes de exportação do país. O prato se torna ainda mais saboroso se adicionado de alecrim e vegetais diversos.
Fish and Chips – Um prato simples que é um dos prediletos dos neozelandeses. Caranho, terakihi e hoki recém-pescados são os tipos mais comuns de peixe usados nesse prato que tem como acompanhamento a batata frita. Os peixes são empanados e fritos e também podem ser acompanhados de vieiras e anéis de lula.
Pavlova – Os neozelandeses adoram doces e uma sobremesa típica do país é a Pavlova, um merengue coberto de creme e frutas frescas.
Peixes miúdos e vieiras – Os peixes miúdos são uma iguaria da Nova Zelândia. A West Coast,na Ilha Sul, é conhecida pela abundância de peixes minúsculos pegos em redes na primavera, que são consumidos principalmente fritos. Vieiras também são encontradas em abundância nas águas da Nova Zelândia e são bastante apreciadas no país.
Quer saber mais sobre os Guias? Clique aqui!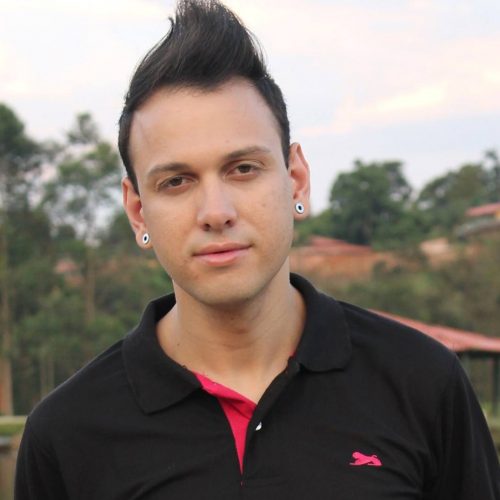 Rodrigo Bueno
Fotógrafo formado pela Escola de Fotografia Foto Conceito, já cobriu cerca de 2 mil shows nacionais e internacionais, além de eventos exclusivos como coletivas de imprensa e pré-estreias. Também é Executivo de Negócios, Jornalista, Web Design, Criador e editor de conteúdo de redes sociais.